In the colorful world of fashion, there's a special place where tradition meets modern style, and that's where Jilbabs and Khimar Abayas come in. These amazing Jilbab styles and colors blend modesty with the latest trends, making them perfect for those who want to embrace their culture while looking fashionable.
Jilbabs also bring a rich palette of colors to the table. From serene pastels to bold and vibrant shades, there are so many colors to explore. So, if you're on a journey to elegantly merge your roots with contemporary elegance, these pieces are your perfect companions. Get ready to make a statement that's both stylish and culturally resonant!
Jilbabs and Khimar Abayas for every-day wear:
Imagine having a wardrobe that's both stylish and modest. Jilbabs and Khimar Abayas make this possible. These outfits can be easily paired with accessories to create different looks for various occasions. Whether you're going to a formal event, hanging out with friends, or attending a family gathering, these outfits help you look your best while staying true to your beliefs.
Exploring Khimar Abayas: Tradition with a Twist:
Khimar Abayas combines the classic look of a khimar with the elegance of an abaya. The khimar is a flowing head covering that goes down to your waist or even lower. This combination not only covers you well but also adds a touch of sophistication with its graceful drape.
Diverse Jilbab Styles: Finding Your Perfect Fit:
Jilbabs offer a variety of styles to match different occasions and personal tastes while keeping things modest. They come in various cuts, lengths, and designs. You can find ones with buttons down the front or those that flow open. Some have an A-line shape, while others are more flared. This diversity in jilbab styles gives you the freedom to choose what suits you best, all while sticking to your values.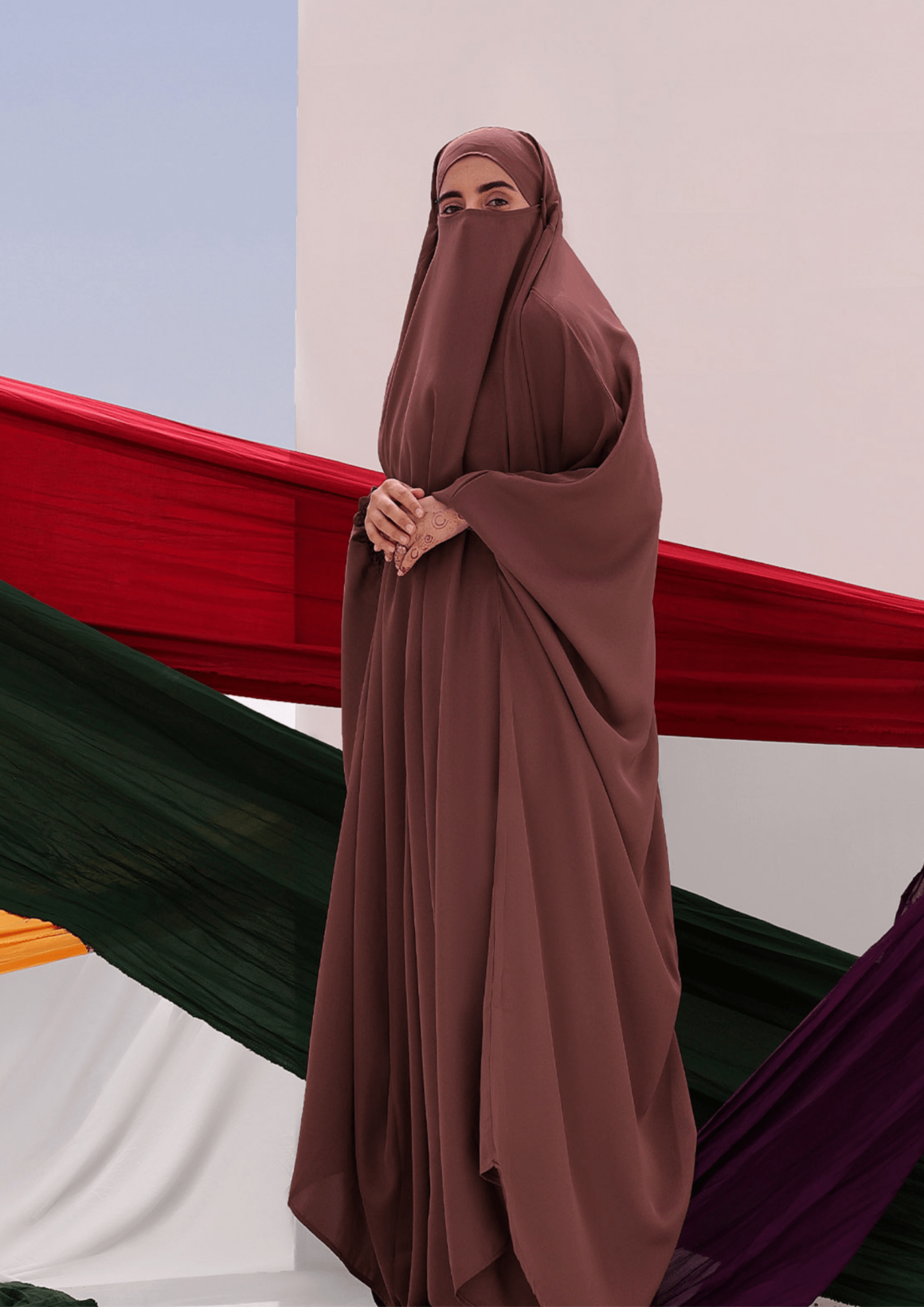 Khimar Hijabs: Adding Elegance to Your Look:
Khimar Hijab is a delicate and elegant way to cover your head. These beautiful veils are designed to drape gracefully, creating a charming look around your face. They offer good coverage while still giving you that flowing and elegant appearance. Khimar Hijabs are a perfect choice for those who want to keep things stylish and modest at the same time.
Khimar Abayas: Bridging Tradition and Modernity:
The Khimar Abaya is a true fusion of traditional values and contemporary style. It combines the grace of the khimar with the trendy vibe of the abaya. This unique outfit captures the essence of both while creating a fashionable statement. The Khimar Abaya is perfect for anyone who wants to honor their heritage while also staying up-to-date with the latest fashion trends.
Conclusion:
Jilbabs and Khimar Abayas are more than just clothes – they're statements. They show that you can embrace your culture and express your style at the same time. By mixing tradition with fashion, these outfits remind us that clothing can be a bridge between the past and the present. As times change, these timeless pieces continue to be a symbol of modest fashion that captures hearts and minds everywhere.