Kaftans are never too boring! They represent style and comfort, effortlessly blending uniqueness and beauty. These flowing garments have a magical way of adding an instant touch of elegance to any look.
When it comes to women who prefer modest fashion, khimar in Pakistan and kaftans are the ideal choices that never go wrong. Combining style with proper coverings can give a chic look while respecting the need for modesty. In Pakistan, kaftans are readily available in both physical stores and online platforms, catering to the diverse fashion preferences of women across the country.
With the rise of the availability of kaftan online Pakistan, women now have the convenience of exploring a wide range of options from the comfort of their homes. Let's dig into some trends of wearing a Kaftan at weddings!
Floor Length Kaftan
Opt for a floor-length kaftan abaya in colors like deep purple, royal blue, or maroon kaftan for a regal touch. The flowing sleeves and draped form of the abaya create an elegant and modest look. Style your Silk Hijab in your favorite way and keep your makeup look natural. The kaftan abaya price in Pakistan varies on the brand and fabric you opt for.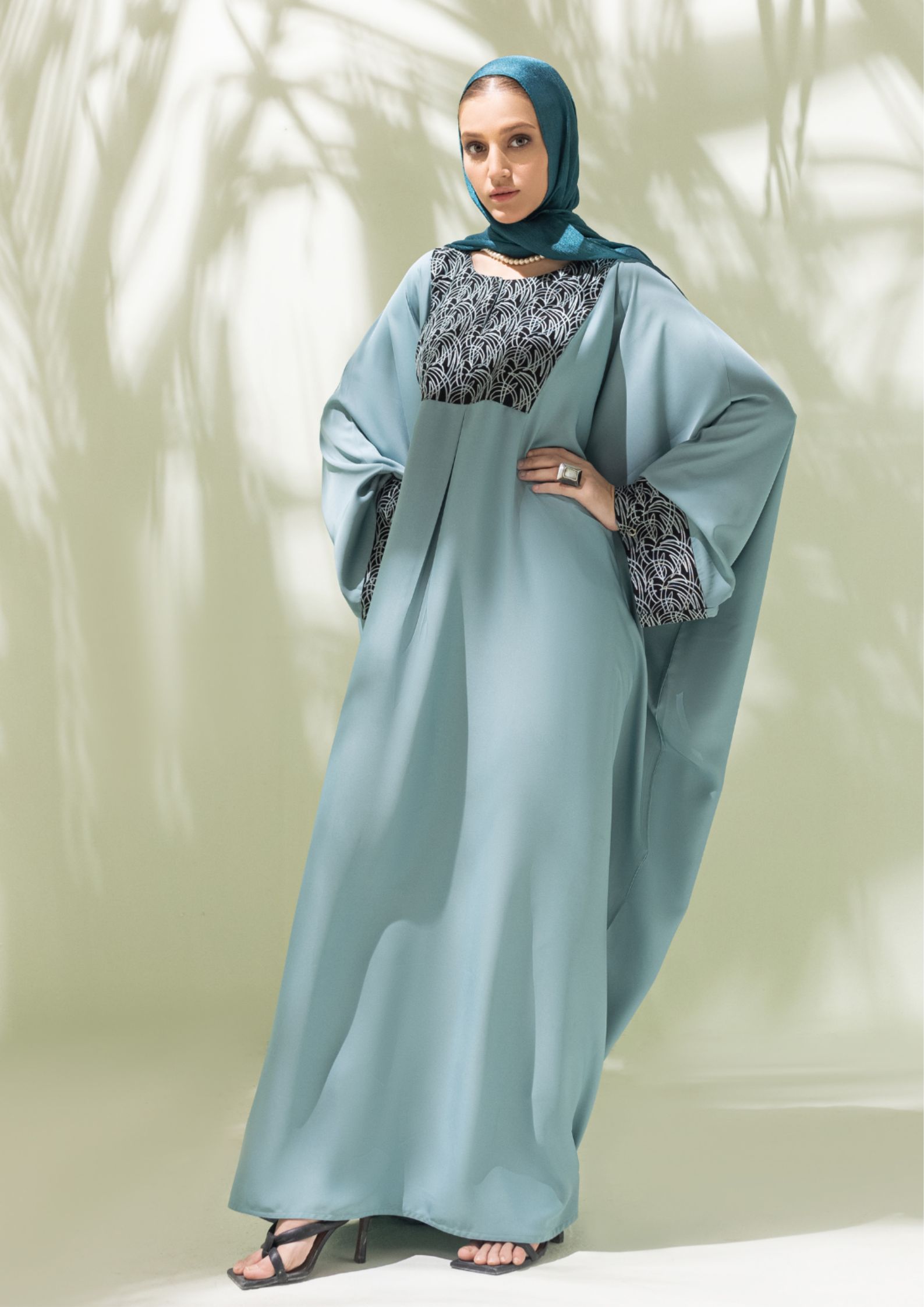 Embellished Kaftans
For a wedding, go for a stunning kaftan style abaya that has beautiful embroidery, sequins, or beads. Look for luxurious fabrics like silk or chiffon in rich jewel tones or metallic shades. Complete your look with a matching Hijab, heels, statement earrings, and a matching clutch. This regal and embellished style will make you feel like a queen at a wedding.
Vintage Style Kaftans
Vintage style kaftans have a timeless charm and bring back the fashion trends from the past. They come in retro prints and patterns. These kaftans have different types, ranging from loose and flowy to more structured and tailored styles. They often feature special touches like bell sleeves, ruffled trims, or pretty embroidery, adding a feminine and charming touch. If you wear a vintage-style kaftan to a wedding, it will give you a unique and standout look. Pair it up with a Chiffon Hijab in dull colors to give out a unique look.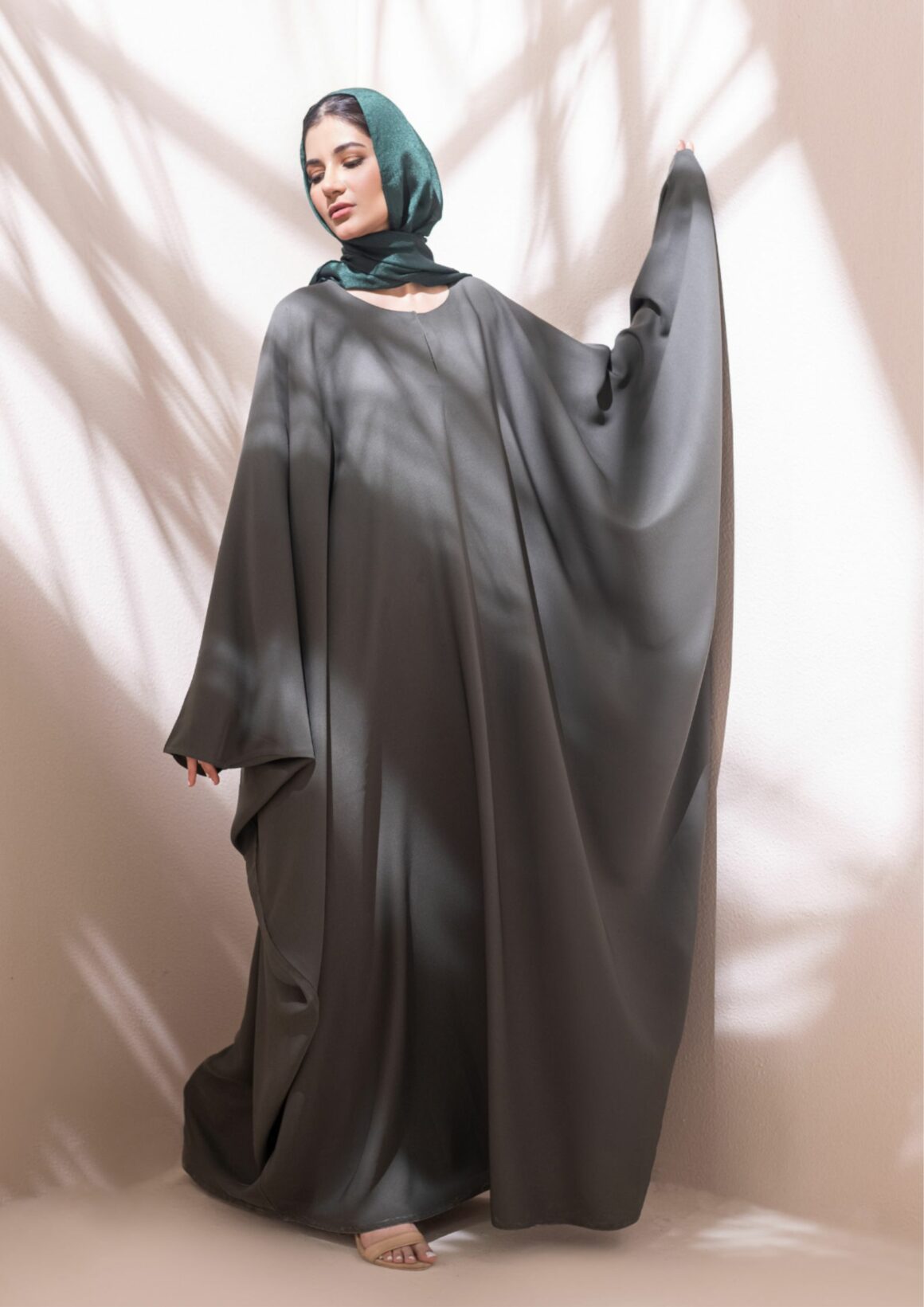 Kaftans in Tie-n-Dye
Tie-dye kaftans are all about fun and vibrant colors. They have a unique pattern created by twisting, folding, and dyeing the fabric. When it comes to summer weddings, light colors are the way to go. These soft and delicate hues bring an airy feel to the kaftan. Choose pastel shades like blush pink, baby blue, mint green, or lavender for a dreamy look. The tie-dye patterns in light colors give your kaftan a subtle and sophisticated touch.
Conclusion
Kaftans continue to be a flexible and fashionable choice for women in Pakistan. With the rise of online platforms, women have access to a wide range of options that cater to their diverse fashion preferences. From embellished kaftans to floor-length abayas and vintage-inspired styles, there is a kaftan for every occasion, including weddings.
Whether you're searching for a stylish and modest outfit or a unique vintage-inspired look, kaftans have both style and comfort. Pair them with a Chiffon Hijab or a Silk Stone. Hijab to complete your elegant and modest look.