In the vibrant landscape of Pakistani fashion, Abayas shine as a symbol of elegance and cultural pride. These modest yet exquisite Abayas in Pakistan have been the talk of the town, captivating hearts not only in Pakistan but around the world. In this article, we dig deep into the enchanting world of abayas. We will explore their diverse Abaya styles, creative designs, and brands that contribute to their enduring charm.
Discovering Abaya Styles in Pakistan
When we talk about abayas in Pakistan, we're talking about a range of abaya styles that cater to every taste and preference. From the timeless appeal of classic designs that honor tradition to the contemporary twists that abaya styles have embraced, the options are as varied as the women who wear them. They include a coordinated blend of modesty and fashion, allowing women to express their personal style while remaining true to their values.
Stylish Abayas in Pakistan
The appeal of the new abaya design is undeniable. Fashion designers in Pakistan are working their creativity into abayas, transforming them into stunning works of art. The beauty lies in their ability to combine tradition with creativity, resulting in outfits that resonate with modern Pakistani women. This enchanting blend of old and new is captivating fashion enthusiasts who seek to make a statement through their clothing choices.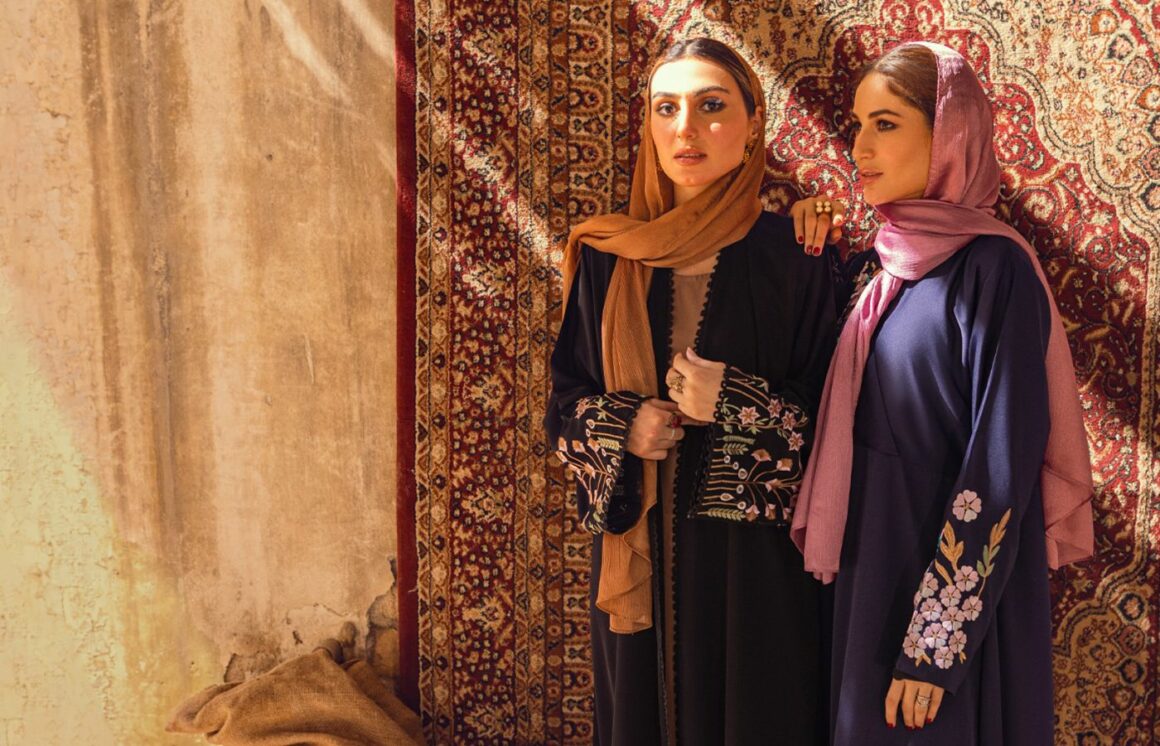 Elevating Fashion with Abaya Brands in Pakistan
At the forefront of abaya fashion are the visionary brands that have redefined how we perceive modest clothing. These brands are more than just labels; they are storytellers, creating narratives of culture, empowerment, and sophistication.
From the established names that have set the bar high to the emerging brands that are carving their niche, each one contributes to the rich culture of abaya fashion in Pakistan. They offer a delightful spectrum of choices, ensuring that every woman finds an abaya that resonates with her unique personality.
Embracing Convenience: The Best Online Abaya Store in Pakistan
In a world driven by technology, shopping for abayas has become a delightful experience through online platforms. The best online abaya store in Pakistan is a treasure trove for fashion enthusiasts seeking convenience without compromising style.
These online stores showcase a curated collection that caters to various tastes, from intricate embellishments to minimalist elegance. It's a modern shopping avenue that brings the beauty of abayas closer to women's fingertips.
Envisioning the Future of Abaya Fashion
As we gaze into the future, the journey of abayas in Pakistan continues to shine brightly. Abaya styles will keep evolving, and new abaya designs will continue to captivate the hearts of Pakistani women. The bridge between cultural heritage and contemporary aesthetics will remain strong. It will ensure that abayas stand as timeless pieces that celebrate individuality and tradition.
In Conclusion
In the intricate world of fashion, abayas in Pakistan hold a special place as a testament to elegance and modesty. Their diverse styles, creative designs, and the dedication of visionary brands collectively narrate a story of grace, individuality, and cultural respect. As we move forward, let's embrace the enduring charm of abayas and their role in shaping the narrative of Pakistani fashion.