If you're looking for comfort and luxury in one place, then you'd definitely choose silks above everything! Silks add a touch of elegance to your festive looks as they're soft and smooth against the skin, making the outfit much more comfortable.
Hijabi women often look for a silk scarf or Abayas if any festive occasion is coming up and we've just got endless options. You can find everything in one place from subtle tones to vibrant colors at The Hijab Company. The versatility of silk allows you to express your personal style while maintaining a sense of sophistication and modesty.
Plain Silk Scarf
The plain silk scarf is a timeless accessory that has elegance and beauty, making it a perfect choice for any festive event, be it Eid celebrations or weddings. Its smooth texture adds a touch of luxury to any outfit, instantly enhancing your style. It can be draped in various ways to create different looks, whether worn as a headscarf, a neck accessory, or even tied around the waist, it adds a graceful and sophisticated flair to your look.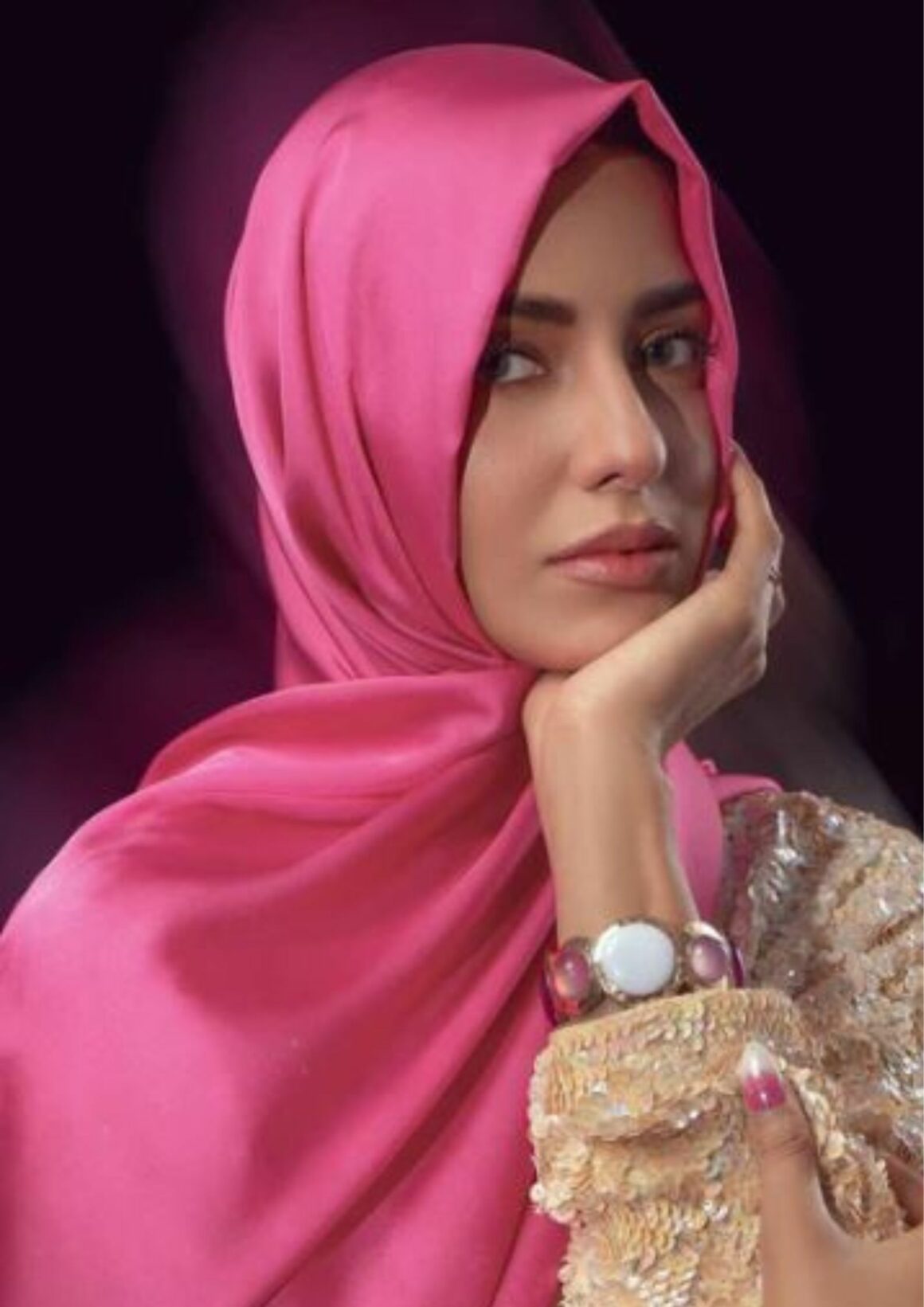 Satin Silks
Satin silk hijabs and scarves are created using a fabric that's not too thick, giving it a medium feel. One side of the fabric has a smooth, non-glossy appearance, while the other side has a lovely shine. This combination provides a stunning gleam and a graceful flow, making it ideal for formal occasions. Additionally, it's an excellent choice for complementing wedding attire.
Organza Silks
Organza silk hijabs & scarves are lightweight and translucent fabrics that have a sheer and airy quality. They are often used in elegant and delicate designs, such as wedding dresses and formal attire. The fabric has a smooth texture and a subtle sheen, adding a touch of glamour to any outfit.
Silk Elegance
The Pure Silk Hijab is a super elegant and fancy accessory that has beauty and class. Made from the finest silk fabric, it feels incredibly soft and comfy against your skin. You'll find it in a bunch of awesome colors, so you can totally rock your own style. Pair this hijab with cap, as it creates an amazing contrast that makes you stand out. Whether you go for a classic black hijab with a crisp white cap or mix it up with bold and vibrant combos, the combo of Pure Silk Hijab and hijab cap adds a stylish and eye-catching touch to your overall look.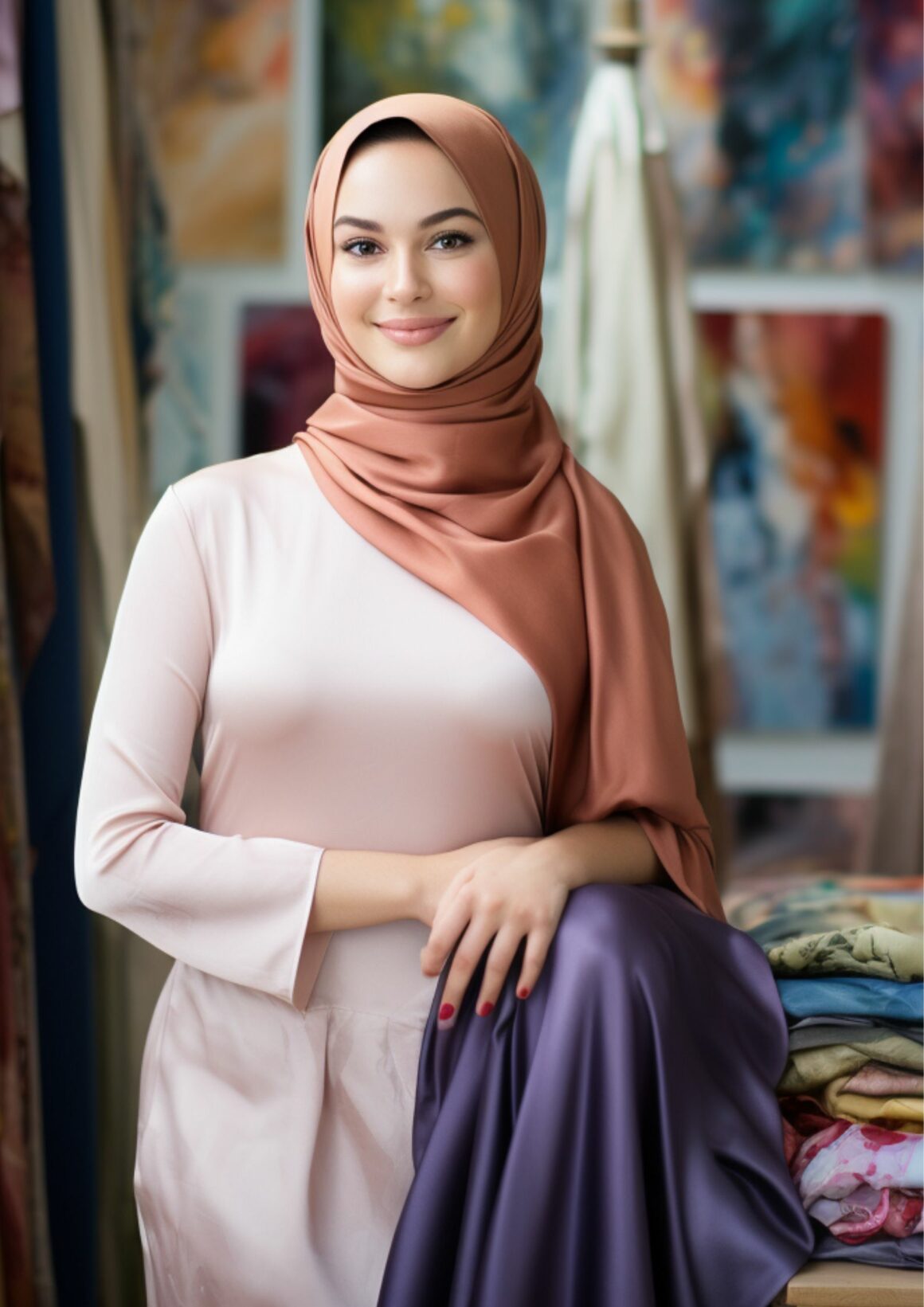 Abayas for festivities
Silk Abayas is a wonderful choice for those seeking comfort and style, especially during the summer season. Made from high-quality silk fabric, they offer a lightweight and breathable option for attending events. The softness and smoothness of silk make it incredibly comfortable to wear, allowing you to move with ease and grace.
When paired with a silk hijab, the combination creates a luxurious look. Whether you're attending a special event or simply going about your day, they are the perfect choice for a stylish and comfortable outfit.
Conclusion
When it comes to comfort and luxury, silk is the ultimate choice. Whether you opt for a plain silk scarf, a silk scrunchie, or a silk stone hijab, you can't go wrong with these elegant and beautiful options. The versatility of silk allows you to express your personal style while maintaining a sense of sophistication and modesty.