The season is changing so it's time to update your wardrobe with the latest arrivals in fall hues. In this season of transition, we bring you a stunning collection of hijabs, scarves, Abayas, and more, including some exciting new arrivals in our store. Whether you're looking for the perfect modest wedding dresses or want to master the art of scarves styling, we've got you covered.
Embrace Fall with Stylish Hijabs and Scarves
Our store is delighted to introduce you to the latest additions to our collection. These fall-inspired hijabs. The Gardenia Lawn Hijab has pretty floral embroidery that makes it perfect for special occasions and cozy weather. These scarves are designed to keep you warm while making a style statement.
Discover the Winter Colors
Let's start with our new arrivals in-store, featuring a range of deep winter color palette that you'll adore. From rich, deep hues to classic shades, our collection ensures you stay stylish and cozy any season. Whether you prefer the luxurious feel of silk, the elegance of chiffon, or the warmth of wool, our collection offers a range of options to cater to your comfort and style preferences.
Be an Expert in Styling
For those special occasions and parties, we have the perfect solution in our party-wear hijabs. These hijabs are not just accessories; they're expressions of your unique style. Explore the art of tying a silk scarf and master various styling techniques to create a unique and modest appearance that will make you stand out at any event.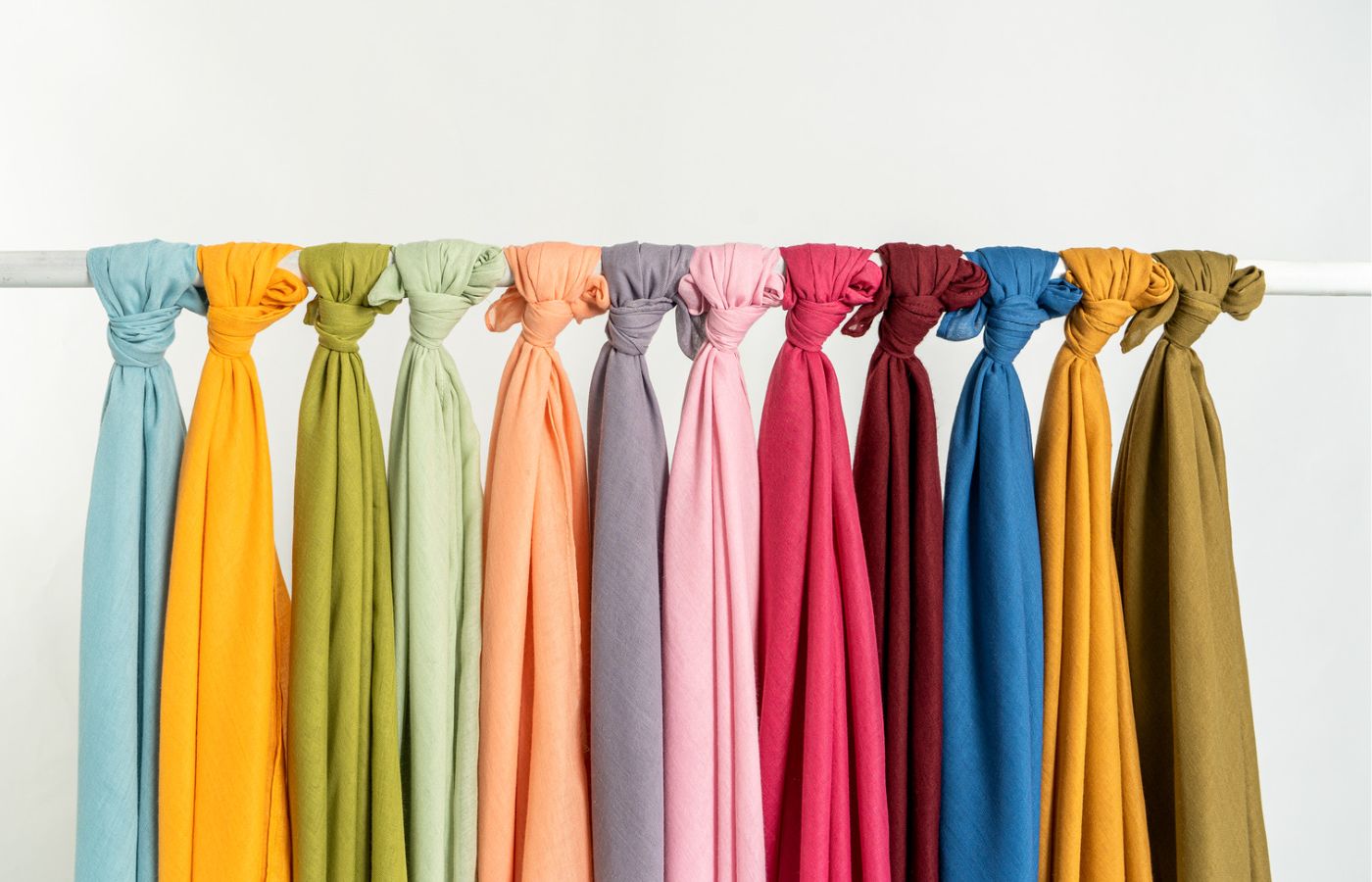 Modest Wedding Dresses and Abayas
While you embrace these new arrivals, don't forget to explore our collection of modest wedding dresses and Abayas. Our selection of modest wedding Abayas combines timeless elegance with modesty, ensuring you feel confident and beautiful. In addition, our Abayas feature exquisite designs and fall-friendly colors that perfectly capture the essence of the season. Whether you're attending a special event or simply want to uplift your daily style, our Abayas offer both modesty and sophistication.
Add New Hijabs and Abayas to your Collection
As you embrace these new arrivals, consider the following styling tips: Pair your fall-inspired hijabs and scarves with our Abayas to create an elegant and harmonious look. Experiment with different scarf-tying techniques to showcase your hijabs and express your unique style. Explore the rich and inviting winter colors in hijabs and scarves that perfectly complement the season's atmosphere.
This fall, let the beauty of nature inspire your wardrobe choices. Explore our new arrivals: Hijabs, Scarves, Abayas, and more, and discover the perfect pieces to keep you stylish and warm throughout the season. Take a look at the winter colors for scarf and hijab styling, and fill your wardrobe with new arrivals.
Conclusion
In conclusion, as the fall season unfolds with its vibrant hues, there's no better time to refresh your wardrobe with the latest arrivals. At our store, we are dedicated to offering you a new and chic collection of modest clothing, all made to capture the essence of fall while prioritizing your comfort and style.