When it comes to planning a wedding, one of the most exciting decisions for women to make is choosing the color combination. While it may seem like a hectic task, we're here to help you never run out of options for your dream wedding color combinations. And what's more, we've got the perfect complement for your bridal attire – elegant wedding hijabs and fancy scarves that will make you stand out.
Exploring Wedding Color Combinations
Let's start by delving into some popular and timeless wedding color combinations to give you inspiration for your big day:
1. Classic White and Gold
The classic white and gold combination has elegance and timelessness. It's perfect for traditional and luxurious weddings. Pair your wedding dress with a fancy white scarf and golden accessories for a stunning look.
2. Royal Navy and Silver
Navy blue and silver make a regal and sophisticated pair. Ideal for evening weddings, this combination includes class. Select a navy bridal hijab and add silver details to your outfit. Your bridesmaids can wear navy dresses and silver fancy scarves for weddings.
3. Earthy Olive and Rust
Olive green and rust create an earthy and warm atmosphere. These colors are excellent for rustic and outdoor weddings. Combine your bridal attire with an olive hijab and complement it with rust-colored accents. Bridesmaids can wear olive dresses and rust-colored party wear scarf.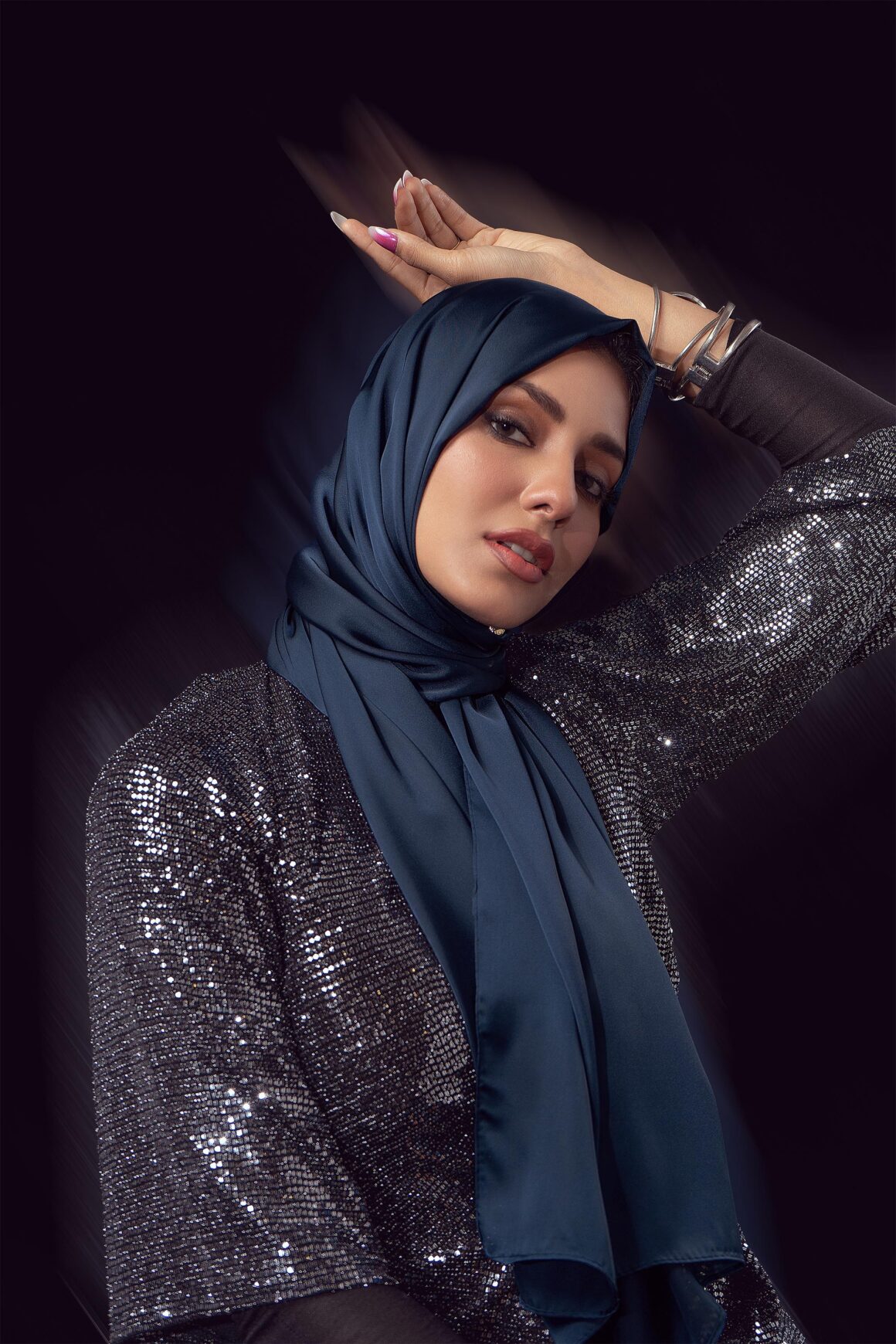 Finding Your Perfect Hijab
With your wedding color combination chosen, it's time to discover the perfect wedding hijab or fancy scarf that complements your style. Here are some options:
1. Bridal Hijab Online
Shopping for the right bridal hijab has never been easier with the convenience of bridal hijab online stores. You can explore a wide range of hijab styles, fabrics, and colors, ensuring you find the one that matches your wedding theme and personal style.
2. Fancy Hijab for the Bride
As a bride, you want to feel and look special on your big day. A fancy hijab, adorned with delicate embellishments and fine fabrics, can add an extra touch of elegance to your wedding attire. It's the perfect choice to make you feel like a queen on your wedding day.
3. Bridesmaid Hijabs
Don't forget about your bridesmaids. Consider coordinating their hijabs with your wedding color combination. Bridesmaid hijabs in matching or complementary colors can add a lovely touch to the bridal party's overall appearance.
4. Fancy Scarves for Wedding Guests
If you have guests attending your wedding who wear scarves, consider providing them with fancy scarves for weddings. This thoughtful gesture will not only keep your guests comfortable but also make them feel part of the celebration.
Conclusion
Choosing your wedding color combinations and hijabs for wedding is a fun and creative part of the wedding planning process. Whether you opt for classic, royal, vibrant, or earthy colors, there are endless possibilities to create a magical atmosphere on your special day. And, with a wide range of elegant wedding hijabs and fancy scarves available, you can easily find the perfect complement to your bridal and bridesmaid attire. Your wedding will be a day to remember, filled with beauty, elegance, and love.