There's no doubt that weddings are a special occasion, and as such, many brides want to look their best on their big day. If you're planning a wedding in 2022, you may be wondering what the latest trends are for Festive Hijabs and Fancy Abayas We've rounded up some of the most popular looks for next year, so you can choose the perfect style for your big day!
The '20s are Back!
The '20s are back, and so are the wedding abaya and hijab trends that were popular then. If you're planning a wedding in 2022, take inspiration from the Roaring '20s. Think Art Deco-inspired geometrics, beading, and sequins. For a more modern take on the '20s, go for sleek satin fabrics and minimalist silhouettes. If you want to add a touch of vintage glamour to your wedding day look, opt for an abaya paired with lace hijabs.
Oversized Sleeves
Oversized sleeves are a big trend for 2022. They can add a touch of elegance to any outfit and make you feel more confident. If you want to go for a more dramatic look, try an abaya with flowing sleeves, or the Ruby Kaftan from The Hijab Company's Ornament Collection. You can also find hijab styles to make with oversized sleeves that will make your wedding day look stand-out and unique.
The Traditional Bride
The Traditional style is perfect for the modern bride who wants to add a touch of tradition to her wedding day look. This style features billowing sleeves, intricate lace details, and a loose, flowy silhouette. The best part about this trend is that it can be easily dressed up or down to suit the formality of your wedding. For a more casual affair, opt for a lighter fabric like chiffon or tulle. For a more formal event, go for a heavier fabric like satin or silk. To complete the look, pair your Traditional wedding dress with a flowy veil and natural makeup.
Modesty with an Edge
For the modern Muslim woman, modesty doesn't have to mean boring. The latest trends in wedding abayas and silk shimmery hijabs are all about adding a touch of style while still staying true to your faith. From embellished sleeves to unexpected pops of color, there are plenty of ways to make your wedding abaya or hijab unique. And with so many options available, you're sure to find something that fits your personal style perfectly.
The New Royalty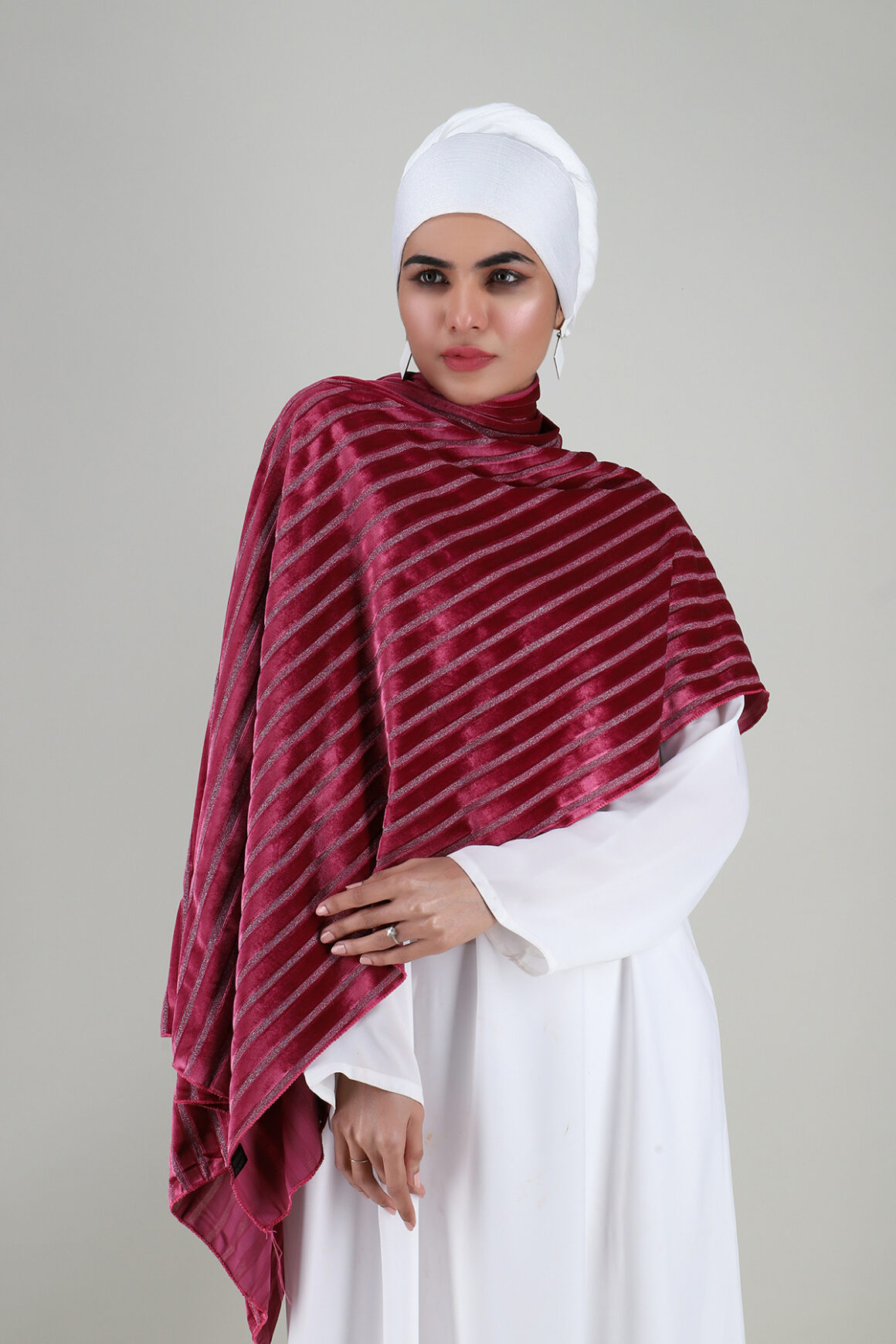 The new royalty is all about opulence and luxury. For your wedding abaya paired with a velvet hijab, rich jewel tones, heavy embellishments, and regal silhouettes. If you want to make a statement, go for a dramatic train or over-the-top veil. For a more subtle approach, opt for a simple yet elegant style in a luxurious fabric. Either way, you'll look like a queen on your big day.