As winter approaches, staying warm and stylish in your Hijab becomes necessary. Choosing the right scarves for winter is the key to comfort during the cold season. Let's explore 5 winter-perfect hijab fabrics, including cashmere, woolen scarf for women, viscose, pashmina, and shawl, to keep you cozy and fashionable throughout the winter.
1. Cashmere Hijab & Scarves
Cashmere hijabs have both luxury and warmth. These hijabs and scarves are exceptionally soft and provide excellent layers. Cashmere fabric is perfect for keeping you cozy during the coldest winter days, making them a must-have for any winter wardrobe.
2. Woolen Scarf for Classic Warmth and Style
The woolen scarf is among the best winter scarf for women who love to stay cozy in the cold season. Known for its exceptional warm features, these are thick, warm, and perfect for battling the winter chill. Woolen hijabs come in various styles and colors, allowing you to embrace the winter season with both warmth and elegance.
3. Viscose Hijabs has a Lightweight Comfort
Viscose hijabs offer lightweight comfort with excellent warmth. These hijabs drape beautifully and come in a wide range of colors, making them versatile and suitable for both casual and formal occasions. Despite their lightweight nature, viscose hijabs provide enough warmth to keep you comfortable in the cold.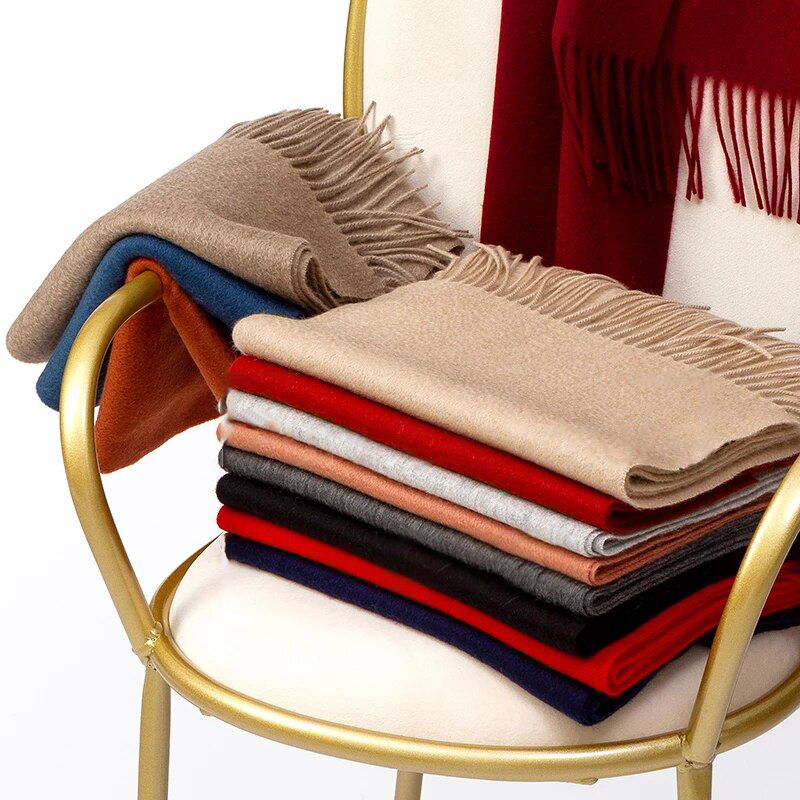 4. Shawl for a Cold Winter Night
Shawl hijabs are not only stylish but also the warmest scarf for winter. These large, versatile pieces of fabric can be draped over your shoulders for added warmth and style. Shawl scarves come in various materials and patterns, allowing you to create unique and cozy winter looks. Even the woolen shawl for ladies equally adds drape and a touch of sophistication to the unique style of women.
5. Pashmina Hijabs have Elegance and Warmth Combined
The Pashmina is a thick scarf especially known for their elegance and warmth. Made from fine cashmere wool, these hijabs are incredibly soft and provide exceptional insulation. Their versatility allows you to style them in various ways, adding a touch of sophistication to your winter outfits.
Conclusion
In conclusion, your choice of hijab or scarf fabric plays a significant role in how comfortable and warm you feel during the winter season. Whether you prefer the luxurious warmth of cashmere, the classic features of woolen hijabs, the lightweight comfort of viscose hijabs, the elegance of pashmina hijabs, or the versatility of shawl hijabs.
As well as exploring the best winter scarf online and cape shawls, there's a winter hijab and scarf fabric to suit all your preferences. Embrace the season with style and comfort, and stay cozy on the chilliest of days.