As the wedding season approaches, it's time to explore the latest trends in abaya for women that are perfect for these joyous occasions. This year, wedding abayas are taking center stage, offering luxury, sophistication, and elegance. Let's dive into the world of abayas, including luxury Abaya for wedding, silk abayas, and the convenience of abaya online shopping in US.
Timeless Abaya Designs
The abaya for women is a symbol of timeless elegance. Abayas' simple yet beautiful design has made its mark in the world of modest fashion. Whether you're attending a wedding or any special event, abaya offers an effortless way to look chic and modest simultaneously.
Abayas for Weddings & Festivities
When it comes to wedding abayas, luxury takes center stage. These abayas are designed to make a statement and make you stand out. Adorned with intricate embellishments, delicate embroidery, and high-quality fabrics, luxury wedding abayas are the perfect choice for those who want to stand out at any wedding ceremony.
The graceful Silk Texture
Silk abayas have both luxury and grace. The soft, flowing texture of silk enhances the elegance of any abaya. Whether you choose a classic black silk abaya or opt for a vibrant color, silk abayas are sure to make you feel like royalty at any wedding celebration.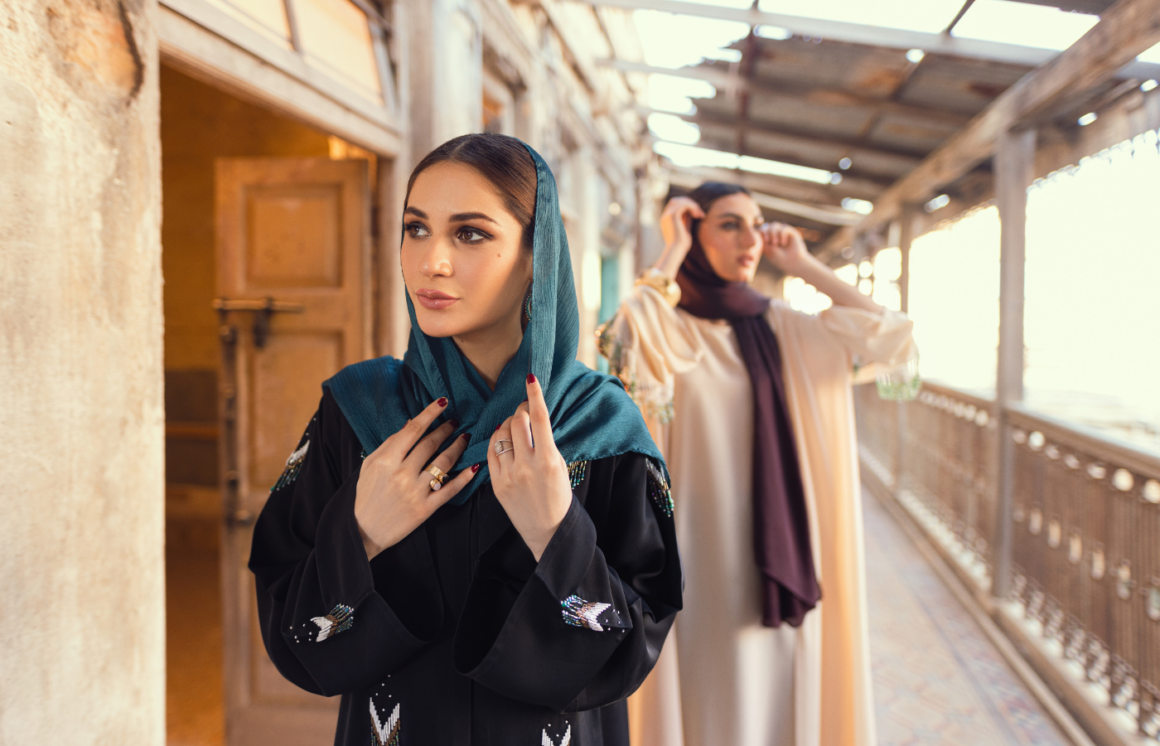 Abaya Shopping has never been more convinient
In today's digital age, abaya online shopping has become increasingly popular. It offers the convenience of browsing and purchasing abayas from the comfort of your home. With the availability of various styles, designs, and sizes, online shopping makes finding the perfect wedding abaya easier than ever, especially for those in the US, UK, or Pakistan.
Classic Abayas Colors & Designs
While luxury abayas for weddings are stunning, simple abaya designs have their own class. These abayas emphasize understated beauty and modesty. Their clean lines and minimalistic approach create a timeless and versatile look suitable for various wedding occasions.
Abayas in the US: A Growing Trend
The trend of wearing abayas in the US has gained popularity in recent years. More women are embracing the elegance and modesty that abayas offer. Whether you're attending a wedding in the US or abroad, you'll find a diverse range of abaya styles at The Hijab Company to suit your preferences.
Abaya for Women: Statement Pieces
Abayas can be a statement piece for a wedding or any festivity for those who prefer modesty and style. It allows you to express your unique look while respecting the occasion's cultural significance. With the right choice of fabric, embellishments, and design, a luxury abaya will ensure you stand out anywhere.
In conclusion, as the wedding season approaches, trendsetting abayas offer the perfect blend of luxury and elegance. Whether you choose a luxury abaya with intricate details, a graceful silk abaya, or a simple design, abayas allow you to express your style while respecting the occasion's cultural significance. With the convenience of abaya online shopping anywhere around the world, you can find the perfect abaya to enhance your wedding attire and celebrate this special day in a modest yet fashionable style.